Mermaids and Dressmakers, Gender and Fluidity
Elizabeth Bluemle — February 27th, 2018 Publishers Weekly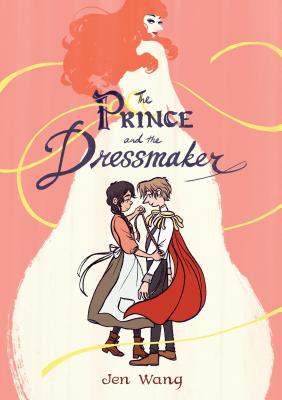 "
"I picked up a copy of Jen Wang's charming graphic novel, The Prince and the Dressmaker (published earlier this month by First Second) before I knew anything about the subject matter. When I realized that it wasn't a traditional fairy tale romance, that it was, in fact, about two characters who live outside the social norms, my heart beat faster with sheer joy. This was different! Hooray and hallelujah!
"The main character, Frances, is a hardworking seamstress with a flair for design. When one of her dresses steals the spotlight at an important ball, she is hired to work for a mysterious client who won't show Frances her face. Except that the client turns out not to be a "her" at all — he is a young prince who loves high fashion and gorgeous dresses, but who must hide this side of himself to avoid disappointing his parents and his kingdom. By day, the dutiful Prince Sebastien keeps a busy schedule of meetings with princesses that his parents have arranged. By night (and occasionally in the daytime, too), he is Lady Crystallia, who causes a great stir in Paris society with her incredible style, poise, charm, and grace. But because Lady Crystallia keeps her true identity a secret, Frances is forced to keep her talent a secret, too, and the strain of that is wrenching. What's great about this graphic novel isn't just Prince Sebastien's growth and self-acceptance, but also Frances's narrative of strength: she grows increasingly confident and ambitious (in the good way), ultimately refusing to be rendered invisible. The Prince and the Dressmaker is a sweet story of self-discovery, navigating friendship, and building a life for oneself. I can't wait to read whatever Jen Wang comes up with next. In the meantime, since I missed it the first time around, I'll be seeking out her newly-reissued graphic novel In Real Life, co-authored with Cory Doctorow."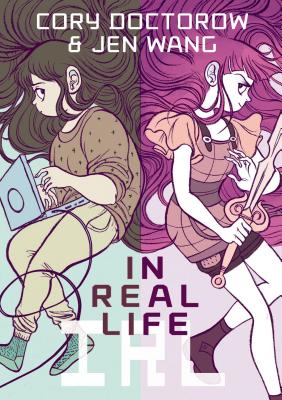 Read the full article here.